Hello und welcome back,
today i want to present my new product:
LetsTrust-TPM2Go
!
LetsTrust-TPM2Go is a USB 2.0 stick with built-in TPM. Plan to use it with your Mac, Linux PC or single board computers with USB-A ports.
Why did I design this thing? Simplify development of applications with TPM support if your embedded device is not ready yet OR you only have free USB-ports on your target device.
Now here is the first picture of the first four LetsTrust-TPM2Go: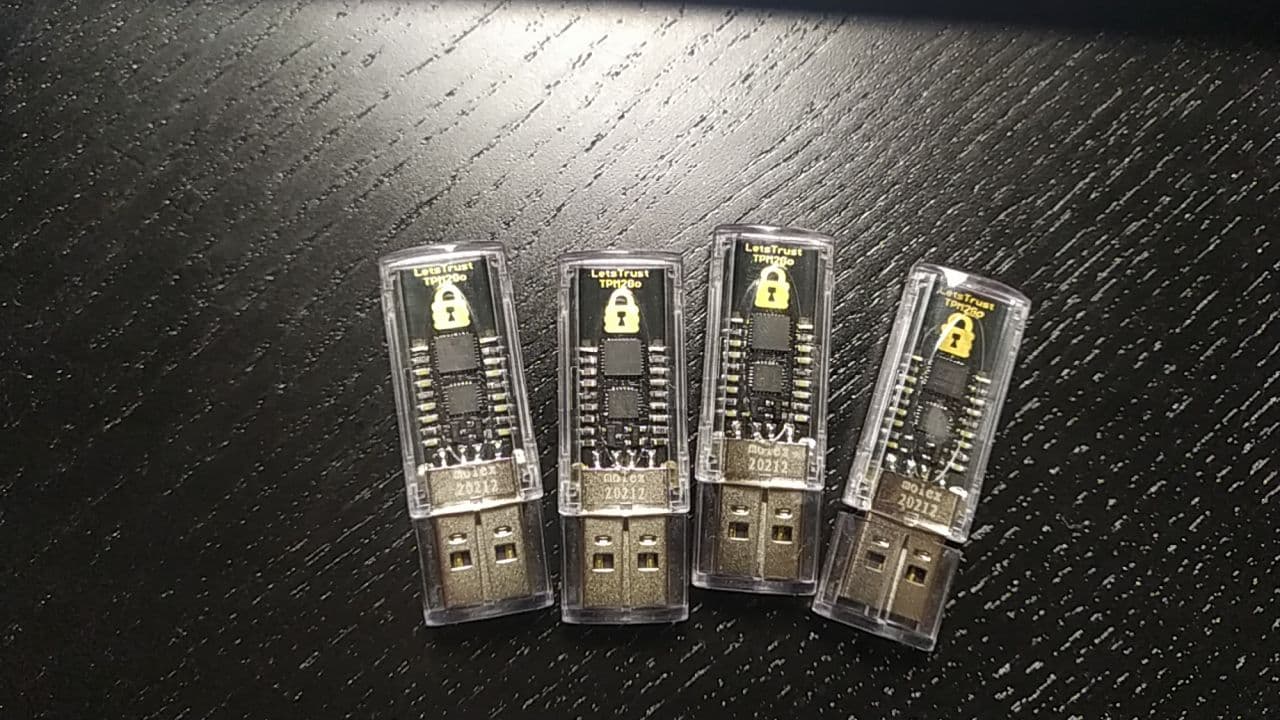 Features:
- Infineon Optiga™ SLB 9670 TPM 2.0
- TCG Spec 2.0 Rev. 01.38
- SLB9670 with FW: >=7.85, known from LetsTrust-TPM
- USB2.0 SPI Bridge based on CY7C65211
- libusb compatible
- Tested with https://github.com/tpm2-software/
- Planned TCTI-Driver in tpm2_tss for a "so-called" plug&play usage
- LetsTrust-TPM2Go was designed and manufactured in Bavaria, Germany.
- 2 LEDs for "USB-RX action"/"User LED"
- transparend ABS housing for the PCB
Preorders are open now, you'll find the LetsTrust-TPM2Go here:
https://buyzero.de/products/letstrust-tpm2go-usb-2-0?variant=37122157510836
Bye for now!
Paul